Easy-to-use laser projector software. Designed for professionals and laser enthusiasts. Enjoy laser shows, games, clocks, social media, etching, projection mapping and more...
Buy the LaserDock Dongle here. LaserDock laser projectors available directly from the manufacturer: Magnumlighting.com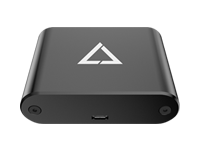 Requires an ILDA laser projector. Not needed for LaserDock or LaserCube. Includes Micro-USB to USB cable. ILDA cable not included.